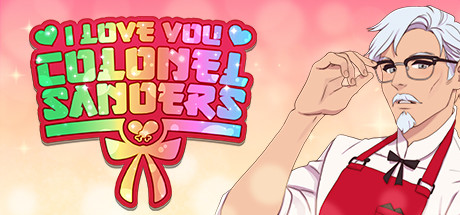 While Popeyes and Chick-fil-A were busy battling each other over chicken sandwiches, KFC was silently developing a secret weapon that could win the war.
I Love You, Colonel Sanders! A Finger Lickin' Good Dating Simulator is a visual novel developed by Psypop and published by KFC.
Like most legendary titles, the game asks its players deep, philosophical questions such as: "What is love? What are the 11 spices? Are ads getting smarter? Why would anyone play this?"
In the story, the player assumes the role of a student who recently got accepted into a prestigious culinary school.
During your time at the school, you'll meet many colorful and interesting characters, such as corgi professor, a classmate who is a pressure cooker, a rival with a shallow personality and most importantly, Colonel Sanders.
Like most visual novels, the player will encounter dialogue options during the story and have to choose how they react to certain situations.
These dialogue options can have an impact on the ending of the game (yes, there are multiple endings).
While the game itself is only about an hour long, I would highly recommend anyone who wanted to try the game to take multiple breaks in between to prevent themselves from being charmed by Colonel Sanders' charisma.
Ever since I finished the game in one go, I've been having dreams about the silky texture of mashed potato and smooth gravy, the irresistible smell of 11 spices fried chicken and Colonel Sanders' magnificent, silver white goatee.
Putting the jokes aside, this game is the embodiment of ads getting smarter.
It has many keywords about KFC embedded into its jokes and the game is very self aware of its purpose—to promote and sell fried chicken.
Yet, the game is actually very entertaining because of how ridiculous and odd it is.
The writing of the game can be humorous from time to time, filled with hidden references.
I don't think this game can be recommended, but it is something that anyone can try when they really don't have anything to do.
It is a funny meme game, and it is only about an hour long and free on Steam.
This story was not sponsored by KFC.